Industry Expertise
Invexer has BI expertise for a variety of industries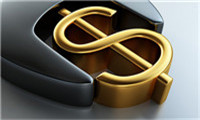 Financial Services and Banking
Financial services companies are faced with a variety of challenges including industry consolidation, increased regulatory oversight, changing population demographics and a complex mix of markets and financial instruments. Knowing their customers while managing market, financial, operational and regulatory risks are keys to revenue growth and profitability. Business Intelligence solutions provide the means to manage these challenges and maximize the opportunities. Below are a few sample analyses:

Customer Analysis
Operations and Financial Analysis
Sales and Marketing Analysis
Promotion Analysis
Risk and Fraud Analysis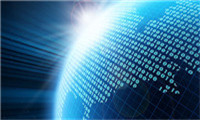 Manufacturing
With increasing competition and ever more demanding customers, manufacturing is never easy. Use of BI can significantly improve both the performance and power of manufacturing reporting.

BI helps companies in the manufacturing industry:
Increase the value of customer relationships
Respond quickly to changing markets and company sensitivities
Accelerate new product time-to-market
Reduce inventory investment
Improve planning, scheduling and the procurement schedule
Maintain and develop quality assurance
Select and apply world class technologies
BI can be used to increase the flexibility and speed of operational reporting:
Quickly generate established reports
Easily create ad hoc reports
Isolate specific problems
Analyze data across multiple systems
Integrate new data sources
Retail
When times are tight and customers aren't buying as much or as often as they used to, it's imperative that companies big and small do their due diligence to make sure they're targeting the right customers and can analyze and predict customer buying patterns to maximize their revenue and profitability. BI solution can help retail companies:
Attract more customers by understanding their target audience
Increase customer loyalty and audience scope
Optimize profit margins by predicting demands and inventory
Improve operational efficiency
Reduce costs and maximize profitability
Understand consumer behavior to improve marketing campaigns
Optimize customer-centric merchandising
Build efficient operations and detect consumer trends
Analyze sales force effectiveness and increase supply chain visibility
Achieve cross-functional visibility into business operations
Improve coordination among in-store, online and direct mail operations
Healthcare
The healthcare industry is under more scrutiny today than any other single industry. Whether your enterprise is a medical practice, a single hospital or an enterprise with multiple regional facilities or an urgent care, ambulance or home nursing care practice or a health insurance provider or healthcare software solutions enterprise, your business is more complicated today than ever before! Your enterprise must understand and attend to privacy laws, information security, healthcare practice regulations, patient records and requirements, practice management, staff management, training, financial stability, facilities and equipment management and many other factors that influence the success of the organization.

Below are some ways healthcare providers can leverage a business intelligence platform to make smart decisions across myriad challenges in the healthcare industry:
Financial analysis
Quality performance and safety analysis
Marketing analysis
Claims and clinical data analysis
Patient care analysis
Operational performance and cost management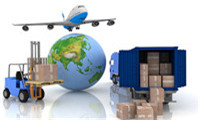 Transportation and Logistics
Our BI solution can help transportation and logistics companies with:
Supply Chain Visibility: Typically the order data and shipment data are available in different operational systems. To provide complete supply chain visibility to the customers order and shipment, data needs to be collected in a real time data warehouse or an operational data store (ODS), from where seamless online tracing can be provided.
Forecasting: Sophisticated demand and supply forecasting models can be created using the available inventory movement data. These forecasts can significantly help customers optimize their distribution and logistics network by significantly reducing the inventory costs.
Customized Reports and Analyses: The knowledge can be delivered in the form of reports and analysis created from the data captured.
Dashboard Reporting on KPIs: Key performance indicators like contribution margin, shipping accuracy, inventory accuracy, percent on-time delivery and order-turnaround windows can be presented in dashboard reports to the top management to facilitate decision-making process. Also alerts can be triggered if any KPI reaches a predefined threshold level. These reports can incorporate industry benchmarks as threshold levels for various KPIs.
Customer Service Portfolio Analysis: Marketing managers can do a thorough analysis of the various services offered to different clients on the basis of profitability of these services. Based on this information, they can offer more value-added services to the existing clients.
Customer Profitability Analysis: Not all customers are equally profitable. Marketing managers can do a detailed analysis of the profitability of all the customers along different factors which affect customer-profitability.
Customer Service Level Analysis: Marketing mangers need to analyze how the company has been performing on various counts with respect to the service level agreement with the customer. Detailed reports and analysis can be made on the reasons and margin by which the service level was not met.
Human Resource Reports/ Analytics: Reports and analysis can be generated to support an integrated view of the workforce. Various analyses include staff movement and performance, compensation and attrition, and other customized analyses and reports. The HR data can be integrated with benchmark figures for the industry and various reports can be generated to measure performance vs. industry benchmarks.
Manpower Allocation: This includes allocating manpower based on requirements. According to the need, temporary manpower like additional drivers can be hired to maintain service levels.
HR Portal: Employers need to maintain accurate employee data, which can be viewed by the employees for information relating to compensation, benefits, retirement facilities, etc. Payroll data can be integrated with data from other human resource management applications in the HR data warehouse. This data can then be circulated within the organization through the HR portal.
Training and Succession Planning: Accurate data about the skill sets of the workforce can be maintained in the data warehouse. This can be used to design training programs and for effective succession planning.
Budgetary Analysis: Data warehousing facilitates analysis of budgeted versus actual expenditure for various cost heads like fuel costs, labor costs, warehouse lease costs etc. OLAP tools can provide drill down facility whereby the reasons for cost overruns can be analyzed in more detail. It can also be used to allocate budgets for the coming financial period.
Fixed Asset Return Analysis: This is used to analyze financial viability of the fixed assets owned or leased by the company. It would typically involve measures like profitability per kilometer of distance covered, total lease cost vs. profitability, etc.
Financial Ratio Analysis: Various financial ratios like debt-equity, liquidity ratios, etc. can be analyzed over a period of time. The ability to drill down and join interrelated reports and analyses can make ratio analysis much more intuitive.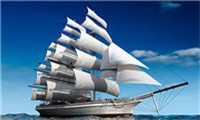 Travel and Hospitality
We can help enterprises in the travel and hospitality industry with:
Financial and Operational Dashboards: Consolidate data from systems to track and monitor demand trends for historic performance evaluation and future performance planning. Use dashboards for a simplified view of complex financial metrics and indicators. Measure performance against the competition, identify potential revenue management opportunities, measure sales and marketing effectiveness and analyze areas for improvement
Customer Intelligence Analytics: Use customer feedback, transaction history and behaviors to build loyalty programs and initiatives; improve customer experience by delivering critical insights to front-line associates. Use churn analysis to identify, analyze and lower customer churn; turn characteristics across key demographics into ways to attract advertisers and new partners
Rate and Channel Management Intelligence: Manage multiple distribution channels to increase revenue and products sold, implement revenue strategies, reduce rate erosion and apply varying degrees of control by channel. Use analytics and reports to set performance goals and establish multi-tier revenue management policies, apply rate and inventory rules to maximize yields
Sales and Marketing Analytics: Analyze multi-source data to improve sales and marketing effectiveness; deliver real-time reports to sales representatives, partners and affiliates detailing performance against plan; uncover hidden sales opportunities and risks in market segments; deploy more effective sales, marketing and promotional strategies for revenue and growth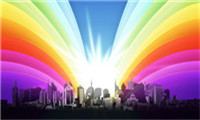 Entertainment
Business intelligence can mean the difference between staying relevant or becoming obsolete. The entertainment industry is now under constant pressure to create, deliver and market the next hit, as well as profit from the audiences fleeting interest. Not only are creative risks high, but even successful new film and music products can have a short shelf life. Entertainment consumers are constantly looking for what's new, hot and fresh--and they are faced with an ever-increasing range of choices. While it is already very challenging to determine how likely customers are to buy a particular creative product before investing possibly several millions of dollars to produce it, technology creates further complications.

Here are just a few examples of how business intelligence can help those who produce and distribute creative content stay ahead:
Product profitability: How much profit does a particular property (for example, a video "title") contribute? How does a property's profit break down across business units, media and distribution channels? What are the specific costs and expenses associated with a property? What percent of revenue or profit do they represent?
Promotional effectiveness: What are the promotional expenses and what are the components? Have the promotions had a positive effect on revenue and profits? How can promotions be better targeted for greater leverage?
Customer and market analysis: What are the key demographic characteristics of customers by product? What promotions do they respond to best? Which other products do they tend to buy? Does the data indicate that an underserved market segment has greater revenue potential?
Channel analysis: Which channels reach what types of consumers? How profitable is each channel? How will channels be affected by changing technologies, as well as the emergence of new channels?
Forecasting and planning: What is the market potential of a new product, and how much investment should be made? How will a new release perform and what will its profit contribution be? How will promotions and events affect sales? What level of supply will adequately meet demand (in the case of CDs, DVDs, etc.)?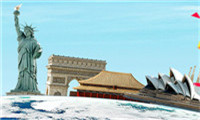 Government
While government organizations and agencies don't necessarily compete with one another, they use analytics to enable and drive their strategies and performance in an ever more volatile and turbulent environment. Analytics and fact-based decision making can make just as much or even more of a powerful contribution to the achievement of governmental missions as they can to the accomplishment of corporate business objectives.

Signposts of effective use of analytics in Government:
Analysts have direct, nearly instantaneous access to data
Managers focus on improving processes and performance, not culling data from laptops, reports, and transactions systems
Data is managed from an enterprise-wide perspective throughout its life cycle, from its initial creation to archiving or destruction
High-volume, mission-critical decision-making processes are highly automated and integrated
Reports and analyses seamlessly integrate and synthesize information from many sources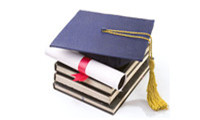 Education
Whether your enterprise is a primary educational institution, a college, university or a trade school, your business can only succeed if you have the insight and data. You need to establish a strategy, manage your budget and financial information, comply with industry and government regulations and analyze results to improve current and future performance. Performance and analysis evaluation is required on all levels within an educational business environment, e.g., students, parents, teachers, administrators, alumni, and legislators. Just like their corporate counterparts, educational institutions have a great need for business intelligence.

For many educational institutions, it has become essential to have large-scale automated data monitoring and report generating functionality incorporated into existing operational systems to manage a multitude of data. Below are some reasons why:
Improve Operational Efficiency and Effectiveness
Managing Budgets and Finance
Institutional Advancement for Higher Education
Transform Teaching and Learning
Helps to predict students performance
Provide students with a personalized learning experience
Learning analytics, in many respects, have the ability to change the world of learning whether in educational institutions or in corporate training. With the insights gained through analytics, instructional designers and teaching professionals can offer students an unparalleled learning experience.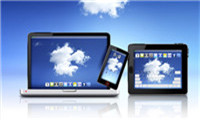 Telecommunications
Telecommunications vendors have to analyze their customers' needs and tailor all their business processes in the value chain to effectively meet their customers' unique requirements and increasing demands. Implicit in this argument is the assumption that telecommunication companies have the ability to turn large volumes of data pertaining to their customers and services into actionable information. Business intelligence systems can significantly help in almost all aspects of the value chain to achieve this objective.

Big Data Analytics

Whether you're focused on delivering a superior customer experience, containing operational costs, or driving revenue from new services, chances are that being able to perform swift analysis of Big Data is critical to doing any of it well. Few industries are better positioned than telecommunications to understand customers' wants, preferences, usage patterns, and location to deliver a highly contextual experience. The issue is not a lack of information; it's about how to make sense of it all. Telcos need to develop a strategy not only to aggregate, store, and secure large volumes of data but also to enable advanced analytics at both the local and enterprise level. Some 74% of telcos believe that managing Big Data is essential to their future business strategy. These capabilities will help you deliver value-added services beyond connectivity to your customers. What's more, they'll enable you to be more efficient in your own business and act in the moment to provide higher levels of service to engage your growing audience of connected customers in real time. Cloud-based services and real-time predictive analytics will be a must.

BI solution can help you to:
Uncover new digital business models to accommodate a decrease in voice services worldwide
Improve operational efficiency by capitalizing on big data and real-time capabilities that can integrate into workflow processes
Identify the next steps to shift from homegrown solutions to services-oriented offerings
Optimize operational performance: Drive efficiency through your entire organization to control costs and adapt to the changing needs of your customers.
Support better decision making: Eliminate manual steps, increase transparency across systems and give everyone the right information to make better decisions.
Discover new digital businesses: Drive innovation today to build the businesses of tomorrow.
Business Need Services:
Develop roadmap, adopt best practices and build a business case
Solution architecture and integration review
Assessment and migration
Billing and revenue innovation management
Predictive analytics
Big Data intelligence
Fraud management
Master data governance
Product integration and extension
Post-production support
Data integration
Telecommunications companies are empowered with robust and intuitive tools that can help them:
Obtain insight into customer demographics, needs, and behaviors so they can develop more targeted sales and marketing promotions
Assess and improve campaign performance
Monitor and manage call center activities to ensure superior service levels
Easily integrate disparate systems resulting from mergers and acquisitions
Identify the most and least profitable products, services, and clients
Evaluate call traffic and usage patterns to optimize network performance and resource allocation
Improve customer convenience and employee productivity through online billing, maintenance, trouble ticket, and other self-service systems
Combat decreasing service prices and customer acquisition and retention issues by implementing more cost-efficient, streamlined business processes
Enhance operational efficiency through workflow metrics and measurement